Gelato will be available this Friday, April 5th for $2 after school in the Primary covered area.
Join us in the gym Friday, March 8th, when the Grade 2 classes will host the school for a showing of Ralph Breaks the Internet!
Doors open at 5:00 pm, with hot dogs, refreshments, popcorn and drinks available for purchase.
The movie will start at 5:30.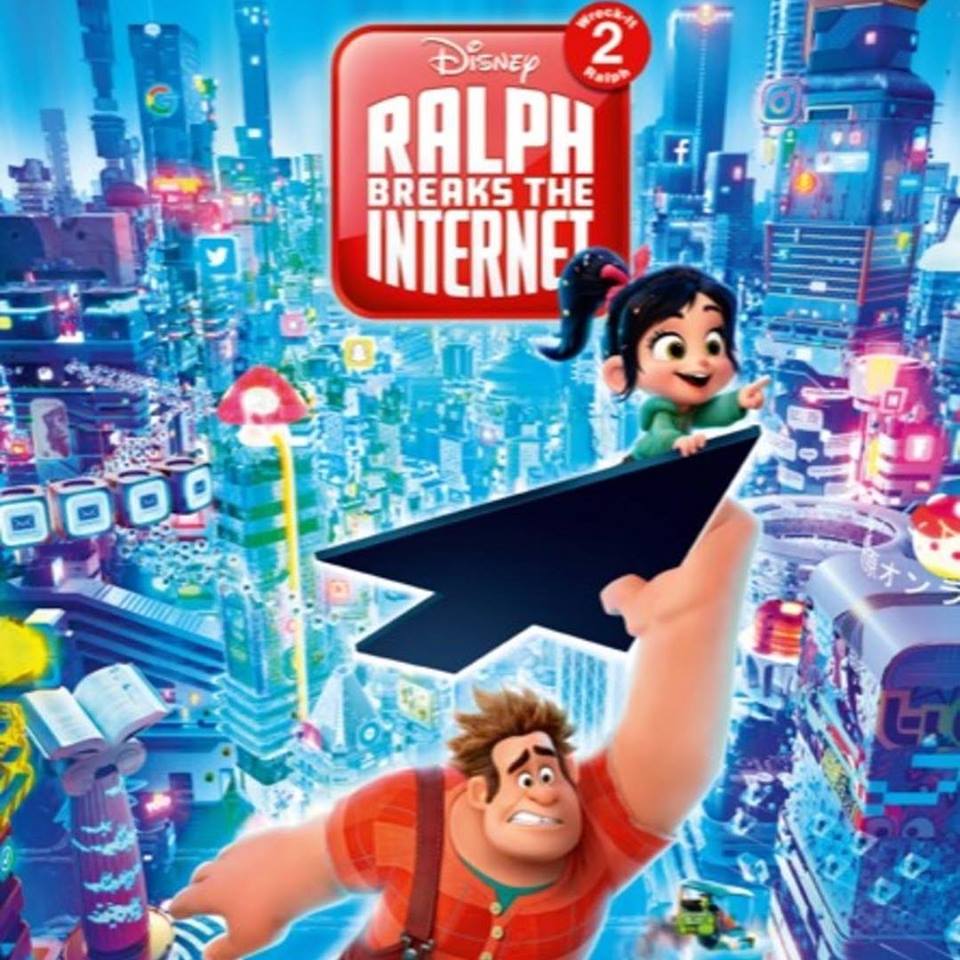 PJ is celebrating The Lunar New Year, Year of the Pig on Tuesday, Feb. 5th! The day will be full of fun activities for students including learning about the meaning of Lunar New Year, a chopstick challenge, traditional handicrafts and Chinese calligraphy.
The Activities at our PJ's Lunar New Year Celebration
Location: PJ Library
Date: Feb 5th, 2019
Time: 9:00am to 2:45pm
Section 1: Video Presentation about the Lunar New Year
We will have a video (2-3 minutes) presentation about Chinese New Year when each division comes to the library.
Section 2: Chopstick Challenge (5 minutes)
Students will use Chopsticks to pick up marbles. We will count who can pick up the most during 5 minutes limit and will get a special gift after the celebration.
We will prepare special chopstick for K-Grade 1 Kids to have a try.
Section 3: Chinese Tradition Handicraft Art (5 minutes)
Our Volunteers will guide all the kids to make Chinese knotting Art, but this challenging for the K-Grade 1 kids. Therefore, we have prepared some finished Chinese knotting for the little ones.
Section 4: Chinese Calligraphy( 5 minutes)
We will use Chinese brush and ink to write a FU (happiness). Again, this is a challenge for the little ones, and we will prepare finished ones for them to take home.
Section 5: Chinese Food Presentation, and dough playing (5 minutes)
This section is specially prepared for the K-Grade 1 kids. They can play with flour dough and make Chinese Traditional shaped buns. It is not for eating, just for fun!
Section 6: Red Envelope and Lotteries
We will hand out Red Envelopes and a very small gift for everyone. And if you are lucky enough, you can have a special prize from the draw.
1.The Origin of "NIAN"
The Spring Festival in the Chinese New Year in the lunar calendar is commonly referred to as "GUO NIAN"( meaning spending the New Year).
According to Chinese ancient legend, "NIAN" ( meaning a year in Chinese) was a mythical beast that appeared on the eve of the new year to scourge and scare the human world. People used red-colored lanterns or set off firecrackers to scare it away. That's why we use a lot of red decorations in the Lunar New Year, and everybody is encouraged to wear red clothes or costumes.

If convenient, you are welcome to wear red clothes or costumes to celebrate with us!

2. The 12 chinese Zodiac Animal signs
As a significant part of Chinese traditional culture, the 12 Chinese zodiac signs are composed of the national totem of "Dragon" and other 11 animals in the natural world. Also known as "animal zodiac", it is an ancient Chinese way to date chronicles and count age. The Chinese zodiac is a cycle of 12 years in the following order: Rat, Ox, Tiger, Rabbit, Dragon, Snake, Horse, Goat, Monkey, Rooster, Dog and Pig.
You can find out which animal you belong to from the year circle.
3. Chinese Calligraphy for New Year Scrolls and Fu (Happiness)
New Year Scrolls are also called the Spring Festival Couplets when the spring Festival is coming, people will paste couplets of beautiful lines with auspicious meanings in front of their doors, praying for blessings and adding festival accents. The couplets also reflect a family's prospect for a better future life.
We also have a tradition to write FU (happiness) in the Lunar New Year. And we always put it upside town, in Chinese which means happiness is coming.
4. Chinese Traditional Handicraft Knots
Chinese Knotting was used to record what things happened in the prehistoric period before written words.
During the Chinese New Year festival, we hang Chinese knot decorations on walls, doors of homes and in shops as decorations to add some festival feel. Usually, these decorations are in red color, but we have all kinds of different colors now and it all means good luck, safety and happiness.
5.Red Envelope
Red envelopes are gifts presented at social and family gatherings such as weddings or holidays such as Chinese New Year. The red color of the envelope symbolizes good luck and is a symbol to ward off evil spirits. During the Chinese New Year, red envelopes are typically given by the elder to the Children.